"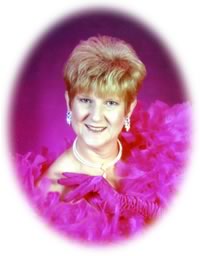 God's Cake"
By:Janet's Jots

Sometimes we wonder why things happen the way they do. Why do we have to go through the trials and tests of God? Wouldn't life be a lot better if we never faced any pressures or tests of character? Each day ranges from sweet to bitter events, such as hugs, smiles, a cherished phone call, encouraging words, decisions to make, errands to run, work to complete, shopping, traffic, screaming children, stress, deadlines to meet, return phone calls, unexpected occurrences, pain…the list varies from day-to-day. However, each day has its unique list of events.
As I recently baked a cake from "scratch," I marveled at how a home-baked cake is like the life of a person. While adding the ingredients, some, like the sugar, milk and nuts, wouldn't have tasted badly by themselves. Others were downright unappetizing, as my taste buds could not get excited about the 2-½ cups of flour. The thought of eating the raw eggs was disgusting, not to mention the shortening that was scooped out of the measuring cup! But, when all of the ingredients were carefully measured, mixed and baked for just the right amount of time and temperature, out came a sweet-smelling cake. How quickly I forgot about each individual ingredient, even the raw eggs, as the aroma beckoned me to partake of the new creation as it sat on the cooling rack. None of the individual ingredients measured up to the delightful aroma and taste of the finished product.
If we look at the ingredients of a cake as events in our life, some are sweet and others are less palatable. However, God takes all of the events in our life, puts them together, causes us to rise as we "glory in tribulations, knowing that tribulation produces perseverance; and perseverance, character; and character, hope." (Romans 5:3,4) We are tested and tried through the fiery trials, "knowing that the testing of your faith produces patience. But let patience have its perfect work, that you may be perfect and complete, lacking nothing." (James 1:3-4 NKJV) and with the sacrifice of love, we end up with His sweet aroma. (Leviticus 1:9)
Oh taste and see that the Lord is good! (Psalm 34:8)

Food For Thought
What would a cake be without the oven?
We are His workmanship. Isaiah 64:8 "But now, O LORD, thou art our father; we are the clay, and thou our potter; and we all are the work of thy hand." Our obedience to God's Word (written and rhema) and intimacy with Him during all of life's bitter and sweet circumstances enable us to mature and display Christ in us the hope of glory.
Prayer: God, help us to allow the oven in our life to bake Your character in us.
Some Related Scriptures:
1 Peter 4:12-13
James 1:2-5
Romans 5:1-5
Psalm 34:8-10
Isaiah 64:8
Hebrews 12:1-2
Leviticus 1:7-9
Psalm 119:32-73
2 Timothy 4:7-8