"Leap To Freedom"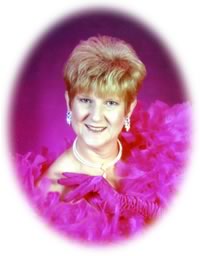 For by thee I have run through a troop; and by my God have I leaped over a wall. (Psalm 18:29)
If the Son therefore shall make you free, ye shall be free indeed. (John 8:36, KJV)
Some time ago I had a dream in which my husband told me a story about some dogs. From the time the dogs were little puppies the owner trained each of them to go to a wire kennel where they would stay if there were guests in the home as well as any time the owner left the house. They became so accustomed to this practice that the dogs would automatically go to their respective kennel at the mention of the word "kennel". Instead of buying a larger kennel, the owner removed the top of each kennel when each dog was too tall to comfortably stand up in it. Amazingly, none of the dogs would jump out of the kennel once the top was removed!! It's as if they did not know that they could leap over the wall of the kennel to their freedom! They were content with their confinement because they didn't know the truth - that freedom was readily available to them.
It is possible for Christians to be trapped in the confines of "religious" mistruth due to false teachings or misinterpretation of the Bible and not even know it. God desires for His children to be set free from the bondages of "religion". There is freedom in Christ Jesus and His Word will transform your mind and cleanse your heart by the power of the Holy Spirit as you read, study, memorize and meditate on it. The Spirit of Christ Jesus will guide you into all truth. Just like knowledge of the truth could have set those dogs free from their kennel, knowledge of the Truth will set you free from "religious" bondage (thoughts and ways that do not line up with the truth of the Word). With God you can leap over the wall of "religious" bondage to freedom today!!!
Food for thought...
Are there any "religious" walls keeping you in bondage that you aren't aware of?
God promises that He will answer you as you call upon Him, so ask Him to reveal any areas of "religious" bondage in your life, and, unlike the dogs in the dream, dare to jump over those walls as the Holy Spirit reveals them to you. "Call unto me, and I will answer thee, and shew thee great and mighty things, which thou knowest not." (Jeremiah 33:3 KJV)
Additional Scriptures:

Psalm 18
John 8:31-36
Romans 7:13-25
2 Corinthians 5:12-21 - If anyone is in Christ, he is a new creation…
Colossians 3:1,2 - Set your mind on things above…
Romans 12:1,2 - Be transformed by the renewing of your mind….
John 16:7-15 - The Spirit of truth… will guide you into all truth…
Psalm143:10-12 - Teach me to do Your will…
Proverbs 23:7a - For as he thinks in his heart, so is he…
Hosea 4:6a - My people are destroyed for lack of knowledge...
Psalm 119:15 - I will meditate on your precepts…