Contact Us | Prayer Requests | What Is The Holy Spirit Telling You? | Ministry Involvement
Shalom! Peace unto you to the fullness of His glory and richness!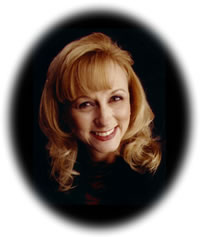 My name is Dr. Audrey Drummonds. I am the founder of Interior Coverings Ministry which was started because of a vision the Lord gave me of the interior of a person's house giving real insight of who they are. In our fast pace life styles we tend to form opinions of one another based on what we see or hear (the outward man), but not ever knowing the heart issue that may have caused that outward manifestation.
The old saying, "you can't judge someone till you've walked in their shoes" is being replaced with, "see what they did...they aren't showing a Christian testimony for the Lord". I believe there is a company of people that are searching for a tangible, intimate, relationship with God that their hearts are crying out Abba (daddy) where are you?

Outwardly, they look like they've got all their act together, but inwardly, they're falling apart trying to get through the nextday. They have gone the church route, received Jesus as their personal savior, getting involved with a church family, and yet something is still missing. They find out their friends have more peace than they do by being involved with a cult religion. Sound like something you can relate to?

For those of you who are degree conscious for the sake of the natural man (God doesn't care about degrees, and neither does the Holy Spirit), but, many of the teachings the Lord has given me will come against the religious, denominational mindset. The question of where did I get my degree from, or what commentary did I use will arise as it did with Jesus, "Isn't this the son of a carpenter?". I am a graduate from Tabernacle Bible College & Seminary with a Masters in Divinity and a PH.D. in Religious Philosphy, a graduate from Liberty University with a B.A. in Theology; a graduate of the International Institute of Alternative Medicine with a B.S. in Philosophy and Research; a degree in Dental Hygiene, dental assisting, and nursing assisting. My husband and I are the owners in several companies which include commercial construction company, land developing and real estate investing, rentals, and private finacial investing. We have 3 grown children. I believe that no educational training or life experiences are wasted, and that when our hearts are turned to our Father, He will utilize all to His glory building upon each and every issue we go through. My background has encouraged me to see our Father's Word, each and every word, as spiritual and eternal. We are spiritual being and our flesh is subject to our spirit. The significance of what He teaches me today, may be different tomorrow, but just as significant with the same word. God is the creator. He created time for man, but not for man to be subject to time, nor for time to tell God the significance of who He is. Selah.

My hearts desire is not to separate the body of Christ, but to unite the joints and marrow of the different denominations (arms, legs, toes, fingers, etc.) as one body with the blood of Jesus flowing through bringing forth the Life, Love, and Light of the glory of God. We are living in a time that children are crying out, "Who am I, and who is my father?". This is also a spiritual cry of the body of Christ. We are seeing a searching of the supernatural in the spirit realm of a generation trying to find the answer to this question.

Christianity should be a connection of finding ones true identity, however most people that call themselves Christians don't really understand who they are. What this searching generation sees from the church is a message of salvation for a future time with a lot of legalism for today. This generation is saying, "Today is the day of my salvation, and the fullness of the power of that identity! Not a part now, and the rest comes later after I die....Dad, I'm hurting now inside, and I need all that you are in me to be released out of me!"

Jesus' greatest enemy was not the non-believers or Satan, but the religious hypocrisy that was going on declaring the word of God to the people, but lacking the power there of. They replaced the unconditional love, and forgiveness that was the role of the priesthood with laws and legalism that the people had
to submit to in order to have a relationship with God. These teachings will challenge doctrine beliefs. I don't expect agreement, but pray that you will search the scriptures yourself with a teachable spirit hearing the voice of your heavenly Father drawing you to Him. God bless you as you enter into His chambers totally naked, yet clothed with the purity of all that He is.....how can this be.....let's dig into the scriptures and see........I chose to begin this ministry on a website because I believe there are others that the Holy Spirit is speakingto with a like mind. Please e-mail me, and let me hear what God is saying to you with His Love, Light, and Life. In Him there is no condemnation, no darkness!

God bless you...